Would you recognize your destiny if it came calling?
Deaf Monty's Wine Bar is located on 22 Brown St. in the Oregon District, Dayton, Ohio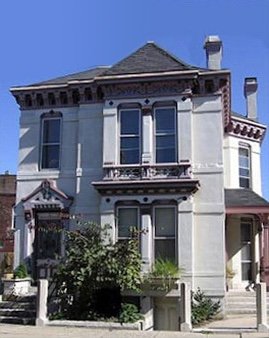 The Destiny of Times Podcast
Calling all Sci-Fi Fans – check out the latest Podcast series that debuted right here in Dayton. The Destiny of Times (DOT) is the newest, Sci-Fi story series to broadcast a weekly podcast based on Book 1.
The DOT podcast debuted right here at Deaf Monty's on 22 Brown Street in the Oregon District on December 23, 2020. There are several special podcasts that will be aired live at Deaf Monty's we invite you to join us for the following:
Wednesday, March 31, 4pm EST: Come and celebrate the world-wide launch of Book 1 with author Jan Jordynn as the Ebook, Paperback and Hardback make their literary debut. The podcast event will include interviews and special readings with the cast from the Prologue and Chapter 1, including the world-wide premiere reading of Chapter 3. Visit thedestinyoftimes.com, @thedestinyoftimes (FB, IG, WattPad) and @destinyoftimes (TW)

DOT is so pleased to broadcast from Deaf Monty's Wine Bar, located in the Port Inn Bed & Breakfast and home of the Sippy Cup Wine Club.
Guests can enjoy a wonderfully curated and diverse selection of white, rose and red wine that delight every palette. You can order and enjoy wine by the glass or bottle ($5 corking fee) on premises or take home a bottle to enjoy with your dinner or next social gathering.
To learn more about Deaf Monty's Wine Bar, please visit:
To Reserve a seat for the event, Fill out form below
Error: Contact form not found.